Service guarantee
SERVICE FOR YOUR DÜRKHORN ISN'T JUST ADVERTISING; IT'S THE FOUNDATION FOR LONG-LASTING PERFORMANCE.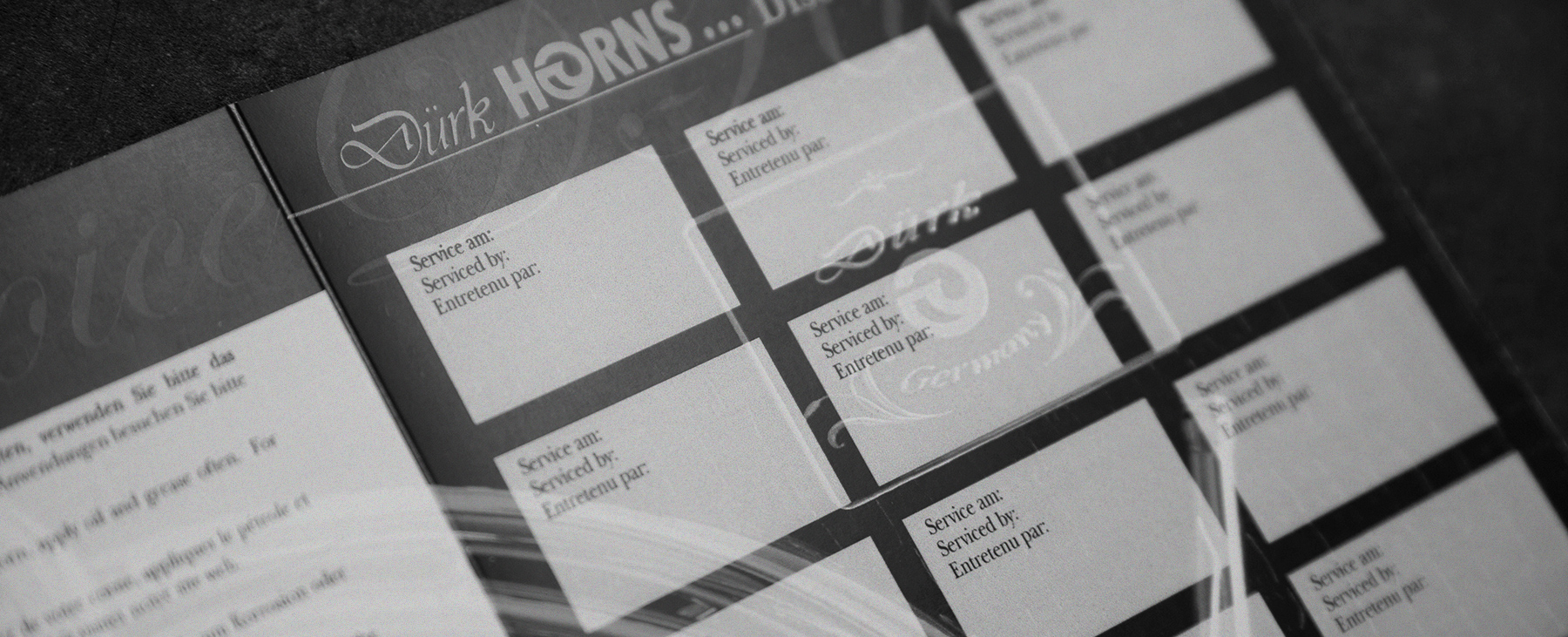 Service for your DürkHorn isn't just advertising; it's the foundation for long-lasting performance.
We offer any customer who purchases an instrument from DürkHorns the convenience of a free annual service check, each and every year, for 30 years.
All DürkHorns instruments come with this service-check guarantee. This helps ensure consistent performance throughout the life of the horn. Customers from abroad may not be able to make it every year, but are encouraged to visit us as often as possible.
We want every customer to be satisfied with his or her Dürk horn and we are proud to offer this 30-year annual service check. Enjoy the security of knowing that the horn you play today will continue to bring you pleasure and fulfillment for many years to come.
In your yearly service check, we:
Relubricate all slides and make sure that they are in proper working order.
Lightly clean the exterior of the horn.
Inspect the valves and ensure that all operate smoothly.
Check the horn for signs of future problems and offer consultation for any necessary repairs.
Clean your mouthpiece
Above all, make sure that the horn is performing up to the same high standards it did when it was new.