About DürkHorns
AT DÜRKHORNS, YOU CAN BE ASSURED OF GETTING COMPETENT CONSULTATION AND QUALITY ADVICE. MASTERS IN THEIR SPECIALIZED FIELDS OF INSTRUMENT BUILDING AND REPAIR, EVERYONE ON THE TEAM IS ALSO AN EXPERIENCED SALESPERSON WITH REFERENCES FROM THE BEST MUSIC STORES IN THE INDUSTRY.
Dietmar Dürk earned his Master Craftsmanship Diploma from the Handwerkskammer (Handicraft Guild) in Koblenz, certifying his ability to make any brass instrument. As recognition for high scores in his theoretical and practical exams, Dietmar was awarded a government grant for achievement by the Stiftung für Begabtenförderung (Foundation for the Support of Talent).
This provided the ideal basis upon which to found his own business in 1987. The company quickly established itself in the music world, serving all levels of musicians from amateur to professional.
The discriminating clientele also demand a high level of service after the sale and in Bingen-Dromersheim, that is exactly what they receive – carried out with passion and precision. Every instrument purchased here comes with a free annual service-check guarantee for 30 years.
An enterprise without vision is like a tree without water.
This is a part of our philosophy, especially when it comes to building instruments that are a little different, a touch more beautiful, a bit more advanced – progressive, yet traditional.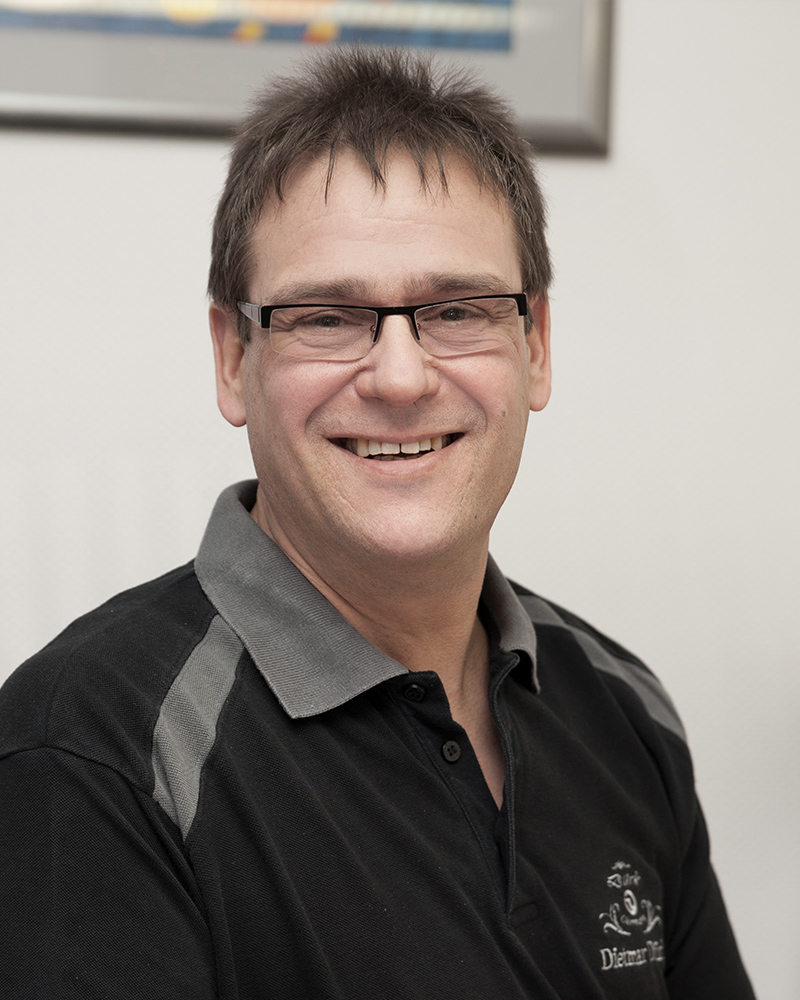 Dietmar Dürk
Business owner and founder
Founder and owner of DürkHorns, Dietmar studied the art of instrument building with renowned instrument manufacturers. After a brief period as a journeyman, he passed his Master Craftsman exams in the field of brass instrument building, thus fulfilling the requirements for opening his own workshop. Since its founding in 1987, the continually growing company has developed from a small repair shop into a site where first-class instruments are created.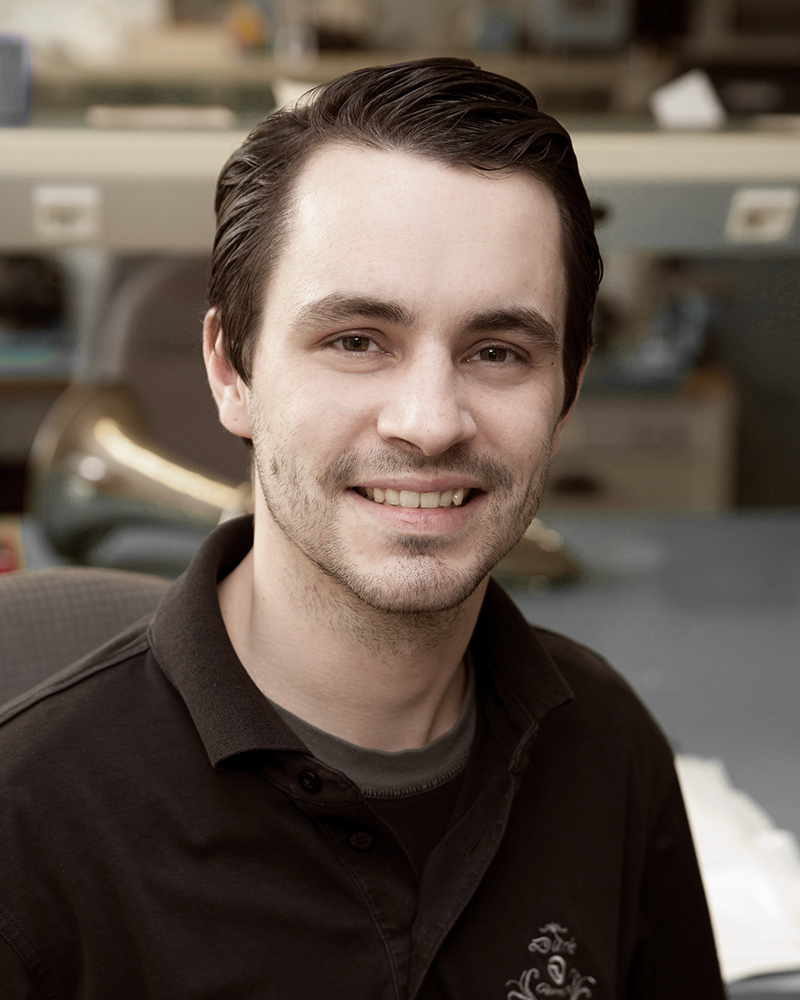 Simon Perner
Brass Instrument Maker
Simon is a qualified brass instrument builder. Whether it's a complicated repair, a custom job or the crafting of quality horns, your present/future instrument is in really good hands with Simon.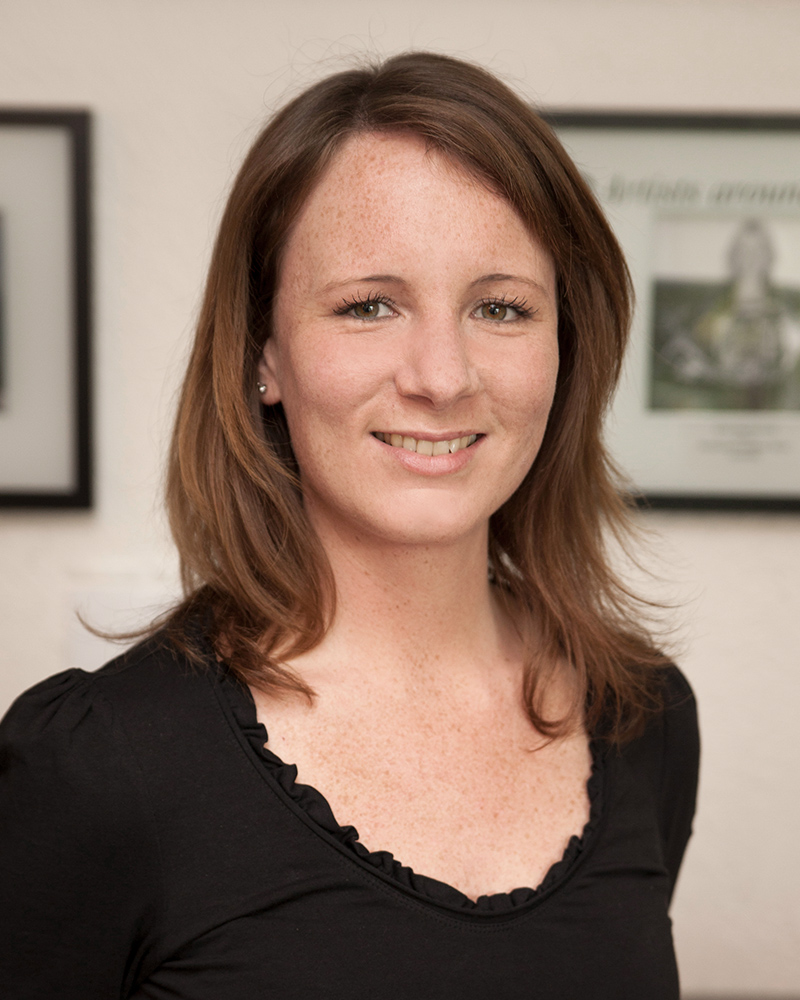 Claudia Heinz
Customer support
Everyone knows Claudia. In addition to managing business matters, she handles all of our customer needs. When you contact us, whether by telephone or email or with a personal visit to our shop, Claudia will take good care of you.